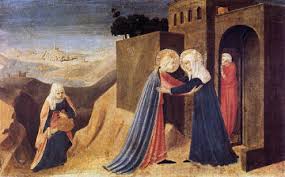 Please join us for the the 7th Annual NEPA Catholic Homeschool Moms' Day Out on February 24, 2018. Come for spiritual refreshment and camaraderie! It will be held at St. Michael's on Jackson Street in Scranton.
See the schedule of events below . . . Adoration, Confession, Holy Mass, inspiring talks, social time, great food, and so on. We all could use the spiritual and mental boost as winter continues and Lent begins!
SPEAKERS:
Father Harkins, FSSP, pastor of St. Michael's on Jackson Street, will give a talk after Mass as well as hear confessions from 8:00 – 8:45. Eucharistic Adoration available before  Mass.
Rachel Watkins is a homeschooling mother of 11 (still homeschooling 4 of them). She is the creator of the Little Flowers' Girls Clubs (www.beholdpublications.com) which is celebrating its 20th anniversary with Little Flowers groups throughout the world including Australia, Scotland and Germany. She is a freelance writer who has contributed pieces to numerous publications including Columbia, Catholic Parent, and Family Foundations. Rachel spoke at our 2nd Annual Moms' Day Out and many of you have asked for her return . . . here she is!!

Father Bergman will speak in the afternoon, giving a meditation on Beauty. Father is the pastor of St. Joseph's on Main Street.

This is a free event, sponsored by Hillside Education, but we welcome donations to defray the cost of food, etc. You can use the button below or you can donate on the day of the event. Thank you!
BOOK SWAP: If you have used books to give away or to sell, please bring them and we will have an area set aside for you to display them. If you are selling, please provide an envelope into which other moms can place their payments.
I will have Hillside books on display (as requested).
I look forward to this event so very much every year. It always has some unplanned amazing Holy Spirit infusion that cuts to the heart and gets us all weeping. Great stuff!!
Schedule for the day:
7:45am Exposition of the Blessed Sacrament
8:00 – 8:45 Confessions
9:00am Mass (Traditional Latin Mass)
9:40ish Talk by Father Harkins
Followed by social time, snacks available. Browse used book swap
11:00ish Talk by Rachel Watkins
12:00ish Lunch
1:00ish Introduction to Catechesis of the Good Shepherd
1:30ish Talk by Father Bergman
Followed by social time and book browsing as long as you like, well, maybe till dark.
DOOR PRIZES:
A set of scapulars donated by Lynne Wardach
Divine Office booklets donated by Ancilla Press
Pack of history books donated by Hillside Education
Rosary donated by Matt Figured
Freshly roasted and ground coffee from The Burning Bush at St. Tikhon's Monastery in South Canaan, PA
If you would like to donate something for the door prize drawing, please contact me!